~
Nixon and Trump, often set side by side
Watergate, Russia—sautéed, deep fried
Nixon's goal, who knew
1972
Trump had help in 16. It's denied
~
Both attacked our democracy,
Constitution, elections free
The rule of our law
A muse, Putin saw
Trump should try an insanity plea
~
There are similarities.
~
Nixon attacked his attackers
Called investigators slackers
He hated the press
As you might guess
Trump disdains both these two factors
~
"One year of Watergate is enough." ~Richard Nixon
~
Forcing cogs to sign nondisclosures
From TV does not carryover
To politics
Look! The eclipse!
He's suffers from solar exposure
~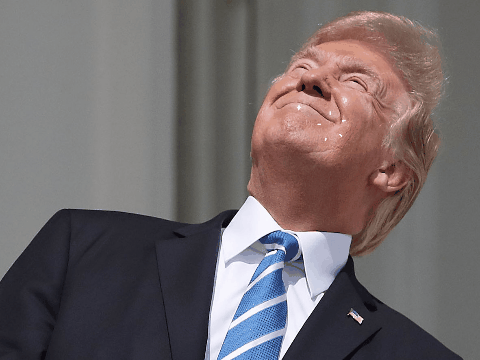 "Public employees can't be gagged by private agreements. These so-called NDAs are unconstitutional and unenforceable. ~ ACLU. (witch hunters)
~
Nixon's "Saturday Night Massacre,"
He fired his special prosecutor
Among a long list
Twitter didn't exist
Trump tweets fires throughout the calendar
~
~
Next to go, likely Jeff Sessions
Won't fire Trump's current obsession,
Special council Mueller
POTUS preschooler
Won't wait long— just my impression
~
Any minute now I expect
To hear news of Mueller's forced exit
Trump says he won't fire
(Nor did he conspire)🙄
He's a liar… last time I checked
~
Mueller is not an easy target.
"Always remember, others may hate you, but those who hate you don't win unless you hate them, and then you destroy yourself." Richard Nixon
~
Trump doesn't read, so doesn't know
He's repeating what failed before
Impulse based on scorn
Bigly bad, we warn
It won't be long, Trump was gone at hello
~ finis ~
____________________________
<a href="https://dailypost.wordpress.com/prompts/identical/">Identical</a&gt;