Yesterday was another soulless day in the life of a man who should never have been president. Trump held a rally for pedophile would be Senator of Alabama, and pushed his tax cut for the wealthy.
Today the sky sparkles with hope as Trump's world shifted on its axis.
BrianRoss on ABC: reports— Michael Flynn "has promised full cooperation to the Mueller team. He's prepared to testify, we are told by a confidante, against President Trump, against members of the Trump family and others in the White House."
Like Papadopoulos (who Trump now says was a mere coffee boy), before him, Mike Flynn (who Trump now calls a "former Obama era official"), pled guilty to a single charge of making false statements to the FBI. Evidence warranted more damning charges— such as failure to register as a foreign agent, attempted kidnapping, espionage, etc.
As with Papadopoulos, a deal to cooperate has been reached.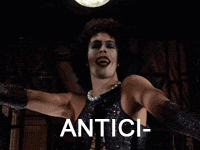 What will Trump do now? Will he move to fire Flynn, wage a nuclear war, resign, get a spray tan? We can only wait and watch.
_______________________________
<a href="https://dailypost.wordpress.com/prompts/sparkle/">Sparkle</a&gt;